[pb_top]
Informations for media
News & Press release

---
14.07.2016
TAT's Women's Journey Thailand campaign is set to launch on 1 August
The Tourism Authority of Thailand's (TAT) Women's Journey Thailand campaign is set to launch on 1 August, 2016, meaning that women travellers from around the world will be able to enjoy a huge range of activities, special offers, discounts and privileges as well as products and services geared to meet their needs throughout the month of August.
The Women's Journey Thailand campaign is aimed at women travelling individually or in groups as well as women visiting Thailand with family who might want to enjoy some activities by themselves.
TAT is working with a range of partners in the health and beauty sector as well as hotels, airlines hospitals, gyms and sports clubs to offer discounts and offers to women visiting Thailand from 1 to 31 August, 2016. The campaign is also a way of marking Her Majesty Queen Sirikit's 84th birthday on 12 August. To support the Women's Journey project, the special deals from the Amazing Thailand Grand Sale will be extended to 31 August, 2016.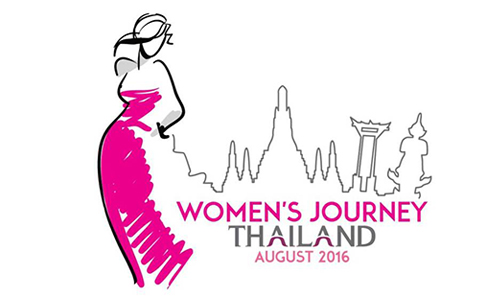 Women's Journey Thailand application
Mr. Yuthasak Supasorn, TAT Governor said, "Thailand has always been a welcoming destination for women from all over the world, which is why we see so many females coming here independently and in groups. Our Women's Journey Campaign wants to celebrate these women travellers by making it easier than ever for them to visit the kingdom and take advantage of the many activities the kingdom provides therefore strengthening our position as one of Asia's most female friendly destinations."
To ensure women travellers get the most out of the campaign, TAT has released a mobile application "Women's Journey Thailand," that enables them to navigate the offers and promotions and to plan their schedule accordingly. The products, services and events are listed under five categories: Beautiful Look, Beautiful Shape, Beautiful Mind, Beautiful Retreat, and Beautiful Experience. The Women's Journey Thailand application can be downloaded from Play Store and iStore.
For the month of August, female tourists will also benefit from female-only immigration lanes at Thailand's international airports, special parking and a range of offers on air tickets.
http://womensjourney.tourismthailand.org/
Visit www.tourismthailand.org/womensjourney for more special offers and further details on Women's Journey Thailand.
Visit http://atgs2016.thailandshoppingparadise.com/ for special offers and details on Amazing Thailand Grand Sale 2016.
Contact Information
International Public Relations Division
Tourism Authority of Thailand
News archive
next news
→